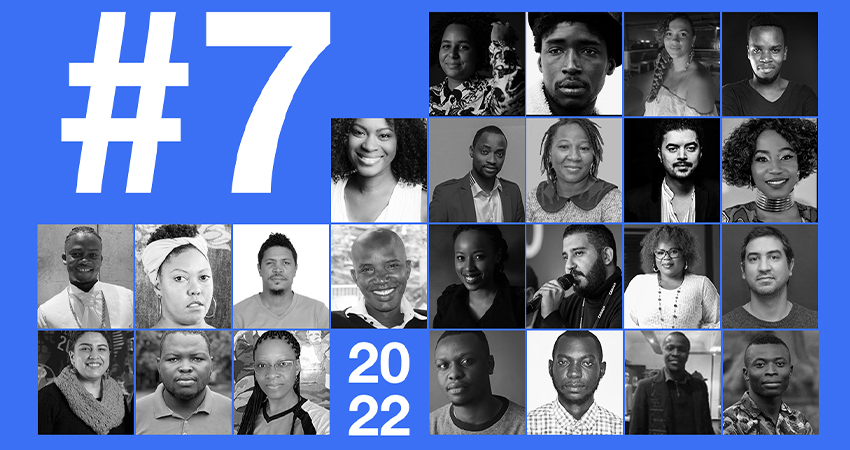 The Ouaga Film Lab team is pleased to announce the projects selected for its 7th edition, which will take place from 26 September to 1 October 2022 in Ouagadougou.
More than one hundred applications from all the countries of the continent were received during the call for projects launched in March. After deliberation, the Ouaga Film Lab selection committee selected the following 12 projects:
5 documentary projects, 5 fiction projects and 2 series projects
42% of the participants are women
The selected projects come from South Africa, Burkina Faso, Benin, Cape Verde, Ivory Coast, Democratic Republic of Congo, Egypt, Kenya, Nigeria, São Tomé and Príncipe, Central African Republic, Senegal, Tunisia.
Aisha Can't Fly Away Anymore, fiction project by Morad MOSTAFA (Egypt), produced by Sawsan YUSUF – Bonanza Films – (Egypt)
Commandanté TITINA SILA "Victoria Certa", documentary project by Diao SAMBA (Senegal), produced by Pape Abdoulaye SECK SangomArt Original – (Senegal)
Congo Boy, fiction project by Rafiki FARIALA (Central African Republic), produced by Vicky Nelson WACKORO – Makongo Films (Democratic Republic of Congo)
Dear Ajayi, fiction project by Damilola ORIMOGUNJE (Nigeria), produced by Bose OSHIN – 2o9ine Films (Nigeria)
John Carlos, le sherif de Ouidi, documentary project by Gaston BONKOUNGO (Burkina Faso), produced by Carine Stella NZANG ASSOUMOU – Diam Production (Burkina Faso)
Le Grand Transporteur, series project by Latigone N'GOMA (Ivory Coast) produced by Alassane Sy – Boucan Production (Senegal)
Life after Diamonds, documentary project by Solange KONE (Ivory Coast), produced by Arnold SETOHOU – NEW DIRECTION FILMS (Benin)
Mnema, fiction project by Selim GRIBAA (Tunisia), produced by Sahbi KRAIEM – Intage Production (Tunisia)
Shadow Runner, fiction project by Karanja NG'ENDO (Kenya), produced by Joan NJERI – Purple Mango Production (Kenya)
Our Sweet Hell, fiction project by Katya ARAGÃO (São Tomé and Príncipe), produced by Sévérine CATELION – Merveilles Production (Benin)
The Spirtits & Black Lioness, series project by Christian MOKUBA (Democratic Republic of Congo), produced by Deirdre JANTJIES – Na Aap Productions – (South Africa)
We, People of the Islands, documentary project by Elson SANTOS (Cape Verde), produced by Lara SOUSA – Kulunga Filmes – (Mozambique)
We would like to thank all the applicants for their applications and congratulate the selected applicants.